EPEC 6112 显示器
用一个大屏幕来统治您的机器吧!Epec 6112显示器具有1024 x 768分辨率的电容式触摸屏,并有多种远程连接功能。同时,其还配有多种通信接口、以满足各种不同需求。结合Epec的物联网服务,您可以获得市场上可最快配置的且最可靠的物联网系统/远程管理解决方案。
若您尚未涉及您的图形用户界面,我们可以为您提供帮助!请阅读我们的博客"如何为您的机器设计图形用户界面?",了解更多信息。
Processor: 32 bit CPU
Flash memory: 4-16 GByte
RAM: 1024 MByte
Display size and type: Capacitive (PCAP), 12,1", TFT color LCD
Resolution: XGA 1024x 768 (4:3)
Display brightness: 600 cd/

m²

CAN: 2
Ethernet: 2
USB: 2
RS-232: 1
Camera: 2
I/O: 5 (3 inputs and 2 outputs or 5 inputs and 0 outputs)
IP class: IP65
Temperature range:
-30… +70 °C

-22…+158 °F 

Connectors: 1 x AMP23, 3 x M12
CODESYS version: 3.5
Supported CAN protocols: CANopen, SAEJ1939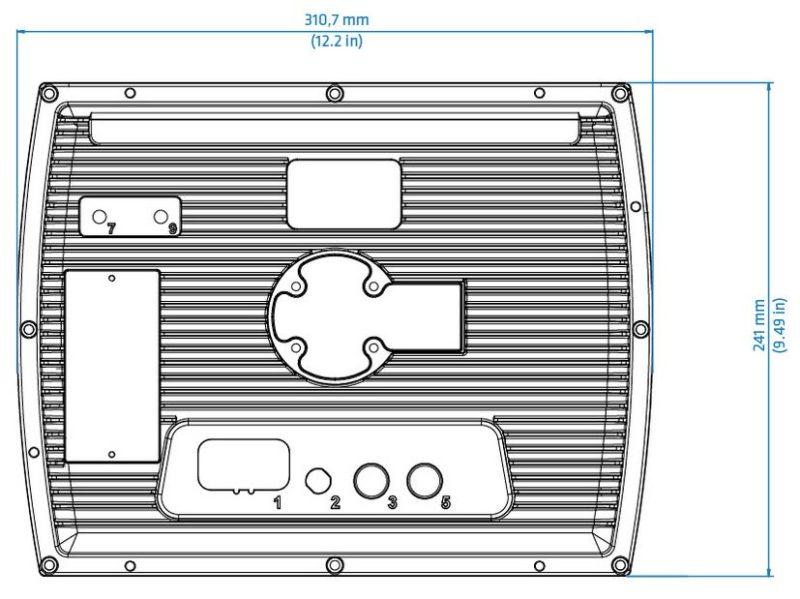 | | |
| --- | --- |
| Symbol / Name | Explanation |
| CE | This product complies with the requirements set in the CE Standard. |
| E17 | This product is certified with normal automotive (E17) EMC (electromagnetic compatibility) standards. |
| RoHS2 | This product complies with the RoHS directive (The Restriction of the use of certain Hazardous Substances in Electrical and Electronic Equipment). |
| RCM | This product complies with the ACMA (Australian Communications and Media Authority) regulatory arrangements concerning electromagnetic compatibility and radio equipment. |
| Radio Equipment Directive | Epec 6000 series units comply with Radio Equipment Directive (2014/53/EU). |
| EU declaration of conformity | This device is in compliance with Directive 2014/53/EU. For more information, refer to the product's technical manual. |
| | |
All of the communication interfaces are optional, you can select only the ones you need.
› Technical Manual
› Programming and libraries manual
FINNISH KNOWLEDGE
tested, designed and produced in finland.
Epec control systems are made 100% in Finland. We are a control system expert, specializing in intelligent control systems and information systems for even the most demanding conditions. Epec's organization and processes have been fine tuned to cooperate with large international customers.