EPEC 6807 DISPLAY UNIT
Epec 6807 Display Unit is a Linux based fully programmable 7" embedded display/HMI designed for demanding conditions. The display is equipped with latest display and touch technology and is backwards compatible with Epec 6107. With its 7″ capacitive touch screen it is compact, yet big enough to fit many purposes and the same product can be used for both panel and pedestal mounting. Together with Epec's Cloud Services you'll get the fastest to configure and most reliable IoT system/remote management solution in the market.
Key features:
High-quality design for demanding conditions
Suitable for all NRMM industries and applications, Epec Display Unit 6807 offers seamless integration and compatibility with various machine types
Scalable CPU performance (solo, dual, or quad core CPU, including GPU)
Seamless full glass front without edges enhancing both aesthetics and functionality. The absence of edges allows for easy cleaning and maintenance.
High visual performance & sunlight readability. Even in bright sunlight or challenging lighting conditions, Epec Display Unit 6807 offers excellent readability and clear & crisp image quality allowing operators to access crucial information effortlessly
Panel and pedestal mounting possibilities offer ease of installation and optimize operator convenience
Linux based, freely programmable with CODESYS Visualization or Qt/C
Easy integration to a control system using Epec software development tools
  Processor: 32 bit CPU
Flash memory: 4 GByte
RAM: 1024 MByte
Display size and type: Capacitive PCAP touch, 7", TFT LCD
Display resolution: WVGA 800 x 480
Color depth: 24 bit
Display brightness: 800 cd/m²
CAN: 2
Ethernet : 2
USB: 2
RS-232: 1
Camera: 2
Connectors: 1 x AMP23, 5 x M12
I/O: 2x AI/DI, 2x AI/DI/CI/PU, 2x DO/DI + KL15
CODESYS version: 3.5 SP16
Supported communication protocols: CANopen, SAEJ1939, MODBUS, NMEA 2000
Available Licenses: TargetVisu, WebVisu, CANopen Master, Modbus TCP slave, OPC-UA server, Ethernet IP Scanner IEC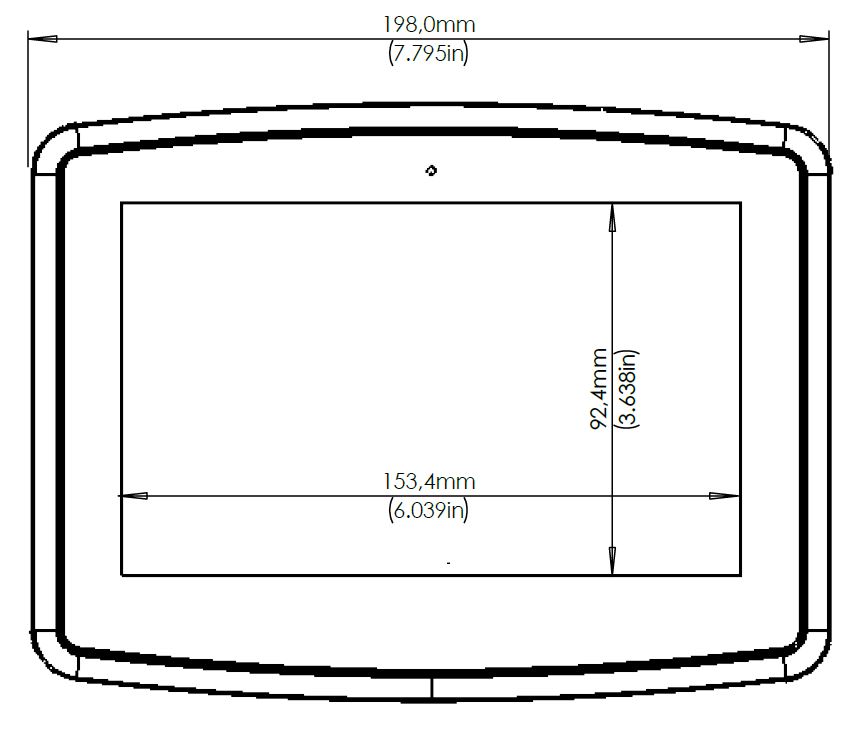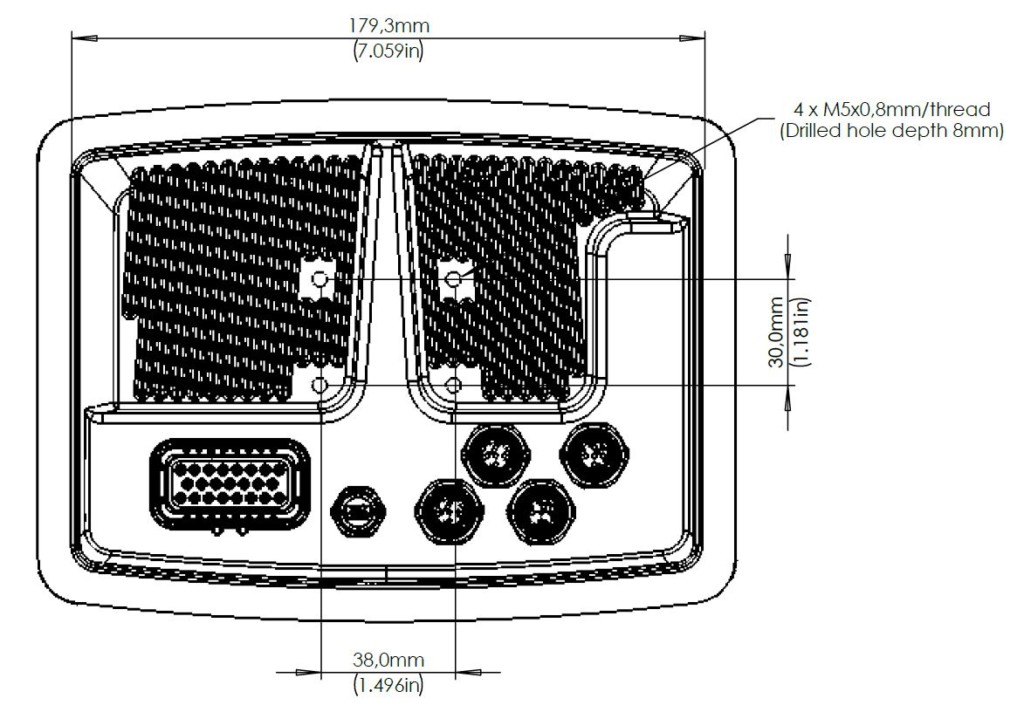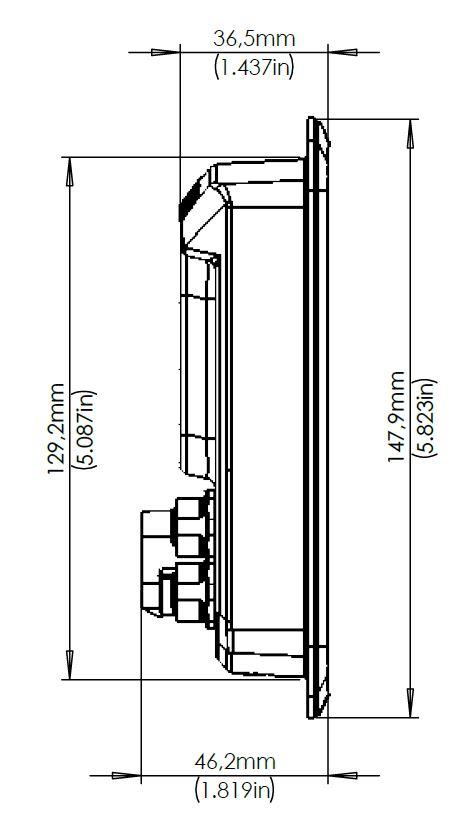 | | |
| --- | --- |
| Symbol / Name | Explanation |
| CE | This product complies with the requirements set in the CE Standard. |
| RoHS2 | This product complies with the RoHS directive (The Restriction of the use of certain Hazardous Substances in Electrical and Electronic Equipment). |
| RCM | This product complies with the ACMA (Australian Communications and Media Authority) regulatory arrangements concerning electromagnetic compatibility and radio equipment. |
| EU declaration of conformity | This device is in compliance with Directive 2014/53/EU. For more information, refer to the product's technical manual. |
| | |
Product version
Standard (Dual core, 2 x CAN, 2 x Ethernet, 2 x USB, CODESYS, Webvisu)
E30W6807-220
Standard (Dual core, 2 x CAN, 2 x Ethernet, 2 x USB, 2 x analog video in, CODESYS, WebVisu)
E30W6807-222
Full (Quad core, 2 x CAN, 2 x Ethernet, 2 x USB, 2 x analog video in, CODESYS, WebVisu)
E30W6807-224
Technical Manual
MAN000791
MAN000791
MAN000791
By submitting this form you consent Epec to store and process the information submitted.
FINNISH KNOWLEDGE
tested, designed and produced in finland.
Epec control systems are made 100% in Finland. We are a control system expert, specializing in intelligent control systems and information systems for even the most demanding conditions. Epec's organization and processes have been fine tuned to cooperate with large international customers.