Epec invests in a responsible new electronics factory in Seinäjoki, aiming for carbon neutrality

Epec is building a new smart and sustainable factory in Seinäjoki, Finland. ESF1's (Epec Smart Factory 1) total of 8,500 m2 will include factory space and a three-story office. Epec's headquarters with its R&D, engineering and production functions will move to new premises from its current premises on the Seinäjoki campus. In addition to Seinäjoki, the company also has offices in Tampere, Turku and Kuopio in Finland, and Shanghai in China. The construction of ESF1 started in spring 2022 and the new facilities will be operational towards the end of 2023.
Press release: Ponsse technology company Epec invests in a responsible new electronics factory in Seinäjoki, aiming for carbon neutrality
"The investment is significant for Epec, enabling the strong growth we are currently experiencing. Digitalisation and electrification are rapidly increasing their share of the non-road machinery and commercial vehicle sector, which has opened up new and expanding markets for Epec. With a state-of-the-art factory, we are able to meet growing demand and increasingly stringent customer requirements, for example in terms of manufacturing processes."
– Jyri Kylä-Kaila, Managing Director of Epec
ESF1 FACTS
8500m2
Construction

 

started

 in

April

 2022,

the

 

factory

will start operations in Q4/2023.

Plot is 35 000 m2 including reservations for 5500m2 factory/office expansion and test hall.
The factory will meet the most demanding customer requirements and standards.
SUSTAINABILITY
Epec is fully committed to promoting sustainable development, energy efficiency and reducing its carbon footprint.
ESF1 will aim for carbon neutrality during its use and will employ sustainable manufacturing processes.
400 solar panels will be installed on the roof of the factory to generate electricity
The common areas will be heated by a geothermal system.
The heat generated by the factory will be recovered by efficient needle heat exchangers.
The need for cooling energy will be significantly reduced by an aluminium grille on the office wall.

All electricity and heating energy is sourced from renewable resources.  
EMPLOYEES
Improved working

conditions, work safety and production flow &

efficiency.

Growing demand for new professionals

For more information on open positions, see ura.epec.fi
"The productivity of the factory has been maximized by simulating and optimizing the production and material flows, exploiting the opportunities offered by digitalisation and waste energy."
"In practice, digitalisation in this case means a high level of automation, data utilisation, robotics and intelligent building automation. Particular attention has also been paid to safety and comfort at work. Overall, the testing and production technology is state-of-the-art. The new and modern production facilities provide Epec with excellent opportunities to further develop and grow our operations, expand our product portfolio and increase our manufacturing capacity. There is also plenty of room for expansion on the site to accommodate for future growth."
– Eeva Koskela, Supply Chain Director
Increased staffing needs
"Epec has grown rapidly in recent years and the recruitment needs are still high. The greatest need at the moment is for various product development and programming positions, but other specialists, assemblers and administrative staff are also needed."
– Riikka Rajala, HR Manager
Construction of the factory in the period June – December 2022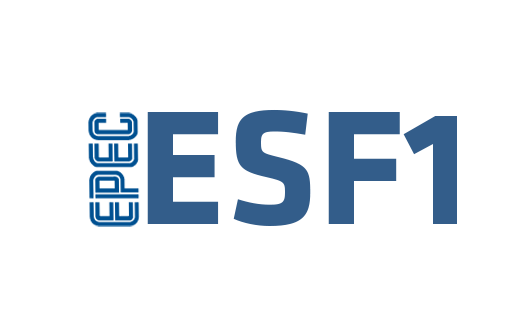 NEXT GENERATION
SUSTAINABLE MANUFACTURING
Extreme conditions?
– Bring it on!
The toughest products are formed for the toughest environments. Epec control units are robust and reliable, they are designed and manufactured to withstand harsh conditions: high mechanical shocks and vibration, heat, cold and different chemicals.