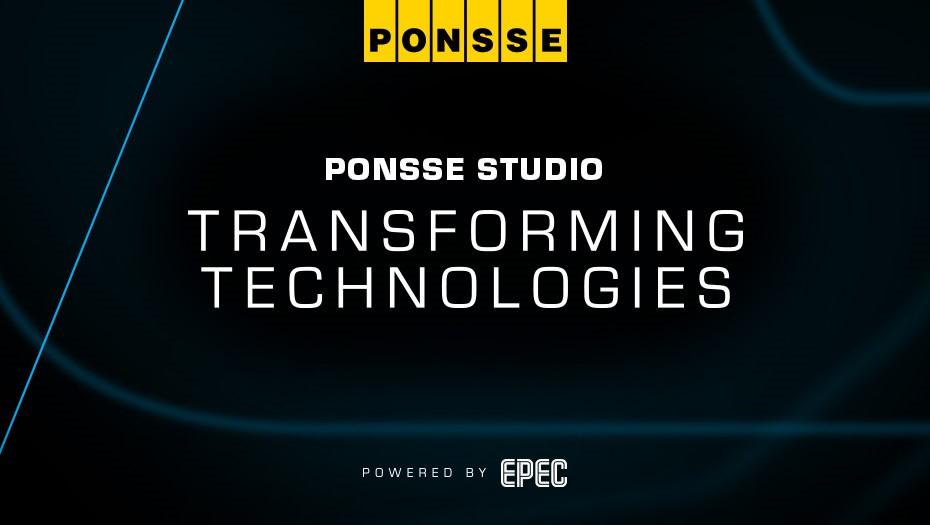 Invitation: Ponsse Studio – Transforming Technologies, 17 August 2022
 
At Ponsse Studio's highly anticipated online event – Transforming Technologies – we will talk about the future powertrain technologies and electrification opportunities of Ponsse and Epec. At the event, André Noël Chaker will host Juho Nummela, Ponsse's President and CEO, and Jyri Kylä-Kaila, Epec's Managing Director.   
Join to be among the first to hear more! Book your front row seats and register now. 

Online events will be held on Wednesday 17 August 2022 at 10 am and 7 pm (EEST) 

The events will be held in English and subtitled in Finnish, Swedish, Norwegian, French, Portuguese, German, Chinese and Czech.  
Further information:     
Juha-Matti Raatikainen, Marketing Manager, Ponsse Plc, +358 40 4828 166, juha-matti.raatikainen@ponsse.com  
The recording can be watched later on Ponsse Studio.