Do you need an ISOBUS solution?
Having a tractor from one brand and implements from another is not unusual. Implements are the devices you connect to your tractor, such as seed sowing machine or fertilizer. Before the ISOBUS standard, implements were operated via their own terminal (display), and having several implements meant several terminals in the tractor cabin.
ISOBUS standard brings many benefits. First, tractors and implements are 'plug and play' capable. All implement operations can be controlled using only one terminal meaning less cabling and better visibility in the tractor cabin. Standardized cables and connectors reduce costs and simplify things.
All Epec ISOBUS control units can be used in agriculture implements as a standalone unit or as a gateway unit between ISOBUS and another CAN network:
– Epec EC44 Agri Control Unit (CODESYS 3.5)
– Epec 3606 Control Unit, Epec 3610 Control Unit, Epec 3724 Control Unit (CODESYS 2.3)
ISOBUS system example with Epec Epec EC44 Agri Control Unit: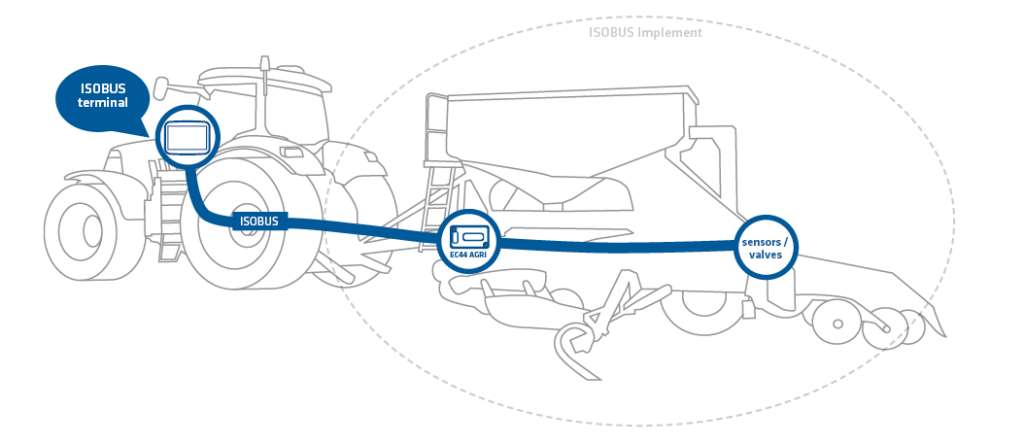 ISOBUS gateways are used to update a non-ISOBUS implement to ISOBUS implement, just add an Epec ISOBUS gateway and application: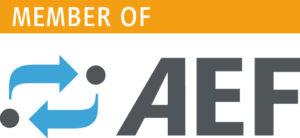 Epec has joined the Agricultural Industry Electronics Foundations – AEF – to participate in the on-going research and standardization of ISOBUS systems.
details
Epec's ISOBUS solution supports:
ISOBUS VT client (VT version 2-3)
ISOBUS TC client (TC version 3)
ISOBUS Tractor-ECU (TECU class 1-2) interface
ISOBUS Diagnostics
ISOBUS AUX-N Functions
For programming information, see Epec Programming and Libraries manual's section Programming ISOBUS. The manual is available in Epec Extranet. For extranet credentials, contact sales@epec.fi.
easy set-up
Epec provides all the necessary hardware and software to ISOBUS implement development. Set-up is easy with Epec MultiTool and ISOBUS client libraries.
By submitting this form you consent Epec to store and process the information submitted.
FINNISH KNOWLEDGE
tested, designed and produced in finland.
Epec control systems are made 100% in Finland. We are a control system expert, specializing in intelligent control systems and information systems for even the most demanding conditions. Epec's organization and processes have been fine tuned to cooperate with large international customers.