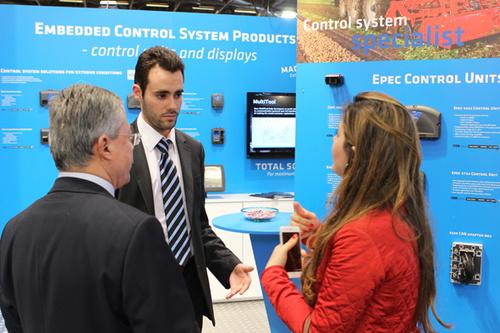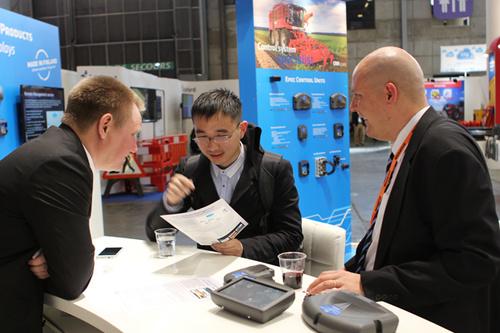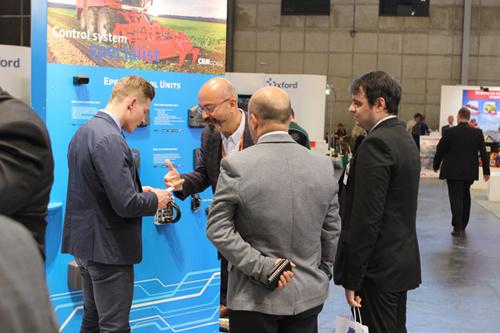 INTERMAT is one of the biggest international shows for the construction equipment, machinery, technology and materials sector. The INTERMAT exhibition took place in Paris, from 20 until 25 April 2015, at Paris Nord Villepinte.
Special highlights of the exhibition were our new high-performance 7 inch intelligent 6107 Display Unit as well as introduction of upcoming 6112 Display Unit, 6100 Main Unit, 6100 Remote Access Unit and 5050 CODESYS 3.5 version Control Unit which we are bringing to the market this year. All of the new products are CODESYS 3.5 programmable.
In addition to a wide range of control units and displays, we also demonstrated our software tools and an extensive set of application libraries.
Epec showcased a brand new Epec remote management service packet
As a totally new service packet, we were also introducing our new upcoming remote management services, that we are about to tell you more later this year when the actual release date is closer. So stay tuned!