Release of Epec SDK 4.1
Epec has released a new SDK 4.1 including Epec MultiTool 6.9. This SDK introduces, for example, support for ISOBUS AUX-N function, NMEA 2000 update and an updated CANopen library.
Please check Epec SDK 4.1 highlights.
6000 and X series has new Firmware 2.2.20
Epec has released a new firmware 2.2.20 for 6000/X series Linux products. The main update in version 2.2.20 is support for firmware OTA (Over-the-Air) update which enables wireless remote update of the 6000 series product firmware via radio network for example by utilizing Epec GlobE or GatE IoT services. The OTA firmware update possibility makes the machine maintenance much easier for the customers.
Epec will update firmware 2.2.20 to all Epec E30x6xxx and E30xXS6C product codes in production starting from week 15/2021. Customer specific product codes will be updated when agreed with the customer.
CODESYS ServicePack 16 support for 6000 and X series
Epec has released a new CODESYS 3.5 Runtime version 1.5.0.1 supporting the latest CODESYS SP16 Patch 2. The runtime has no other changes from the previous version 1.4.2.7, other than support for CODESYS SP16. Now all Epec displays 6505, 6107, 6112, Remote Access Unit 6200 and Central Unit XS6C support the same CODESYS ServicePack. Please note that Runtime 1.5.0.1 does not require firmware version 2.2.20.
Epec has validated 1.5.0.1 backwards compatibility starting from firmware 2.2.12 up to the previous release 2.2.19. However, we always recommend to use the latest released software. The new Runtime 1.5.0.1 is available for customers from Epec Extranet.
New firmware 1.177 for 3000/4000 series
Epec has released firmware 1.177 for 3000 and 4000 series control units. The new release fixes a bug related to CODESYS application update and division by 4096 byte multiples. On the release date Epec shall update all E30B3xxx, E30E3xxx and E30B4xxx products in production to firmware 1.177. The customer specific product codes will be updated later when agreed with the customer.
Release date 9th April 2021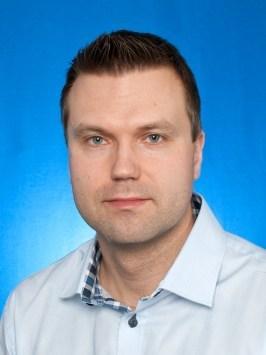 Kari Ahvenlampi
Product Portfolio Manager