Release of the Epec Edge solution
Epec releases the Edge solution for Epec 6200 products.
Epec Edge solution is based on Microsoft Azure IoT Edge platform with some Epec extensions to make it easy and fast to integrate machine control system with the customer's Azure cloud. This solution also utilizes Docker container technology which is also now available for Epec 6000 series products.
Epec Edge solution consists of following components.
– Azure IoT Edge runtime for Epec 6200
– IoT Launcher application, for configuring and monitoring the Edge runtime
– MultiTool and PLC libraries to enable easy integration to control system
– ECEI Edge module, a docker container image providing pre-made interface between Azure cloud and Control system
– Docker container engine for Epec 6000 series, required for Azure IoT Edge to operate in the device
– CA certificates necessary for communication with Azure cloud
– User manuals for all the above
With the Epec extensions to Azure IoT Edge solution, customers have pre-built and tested functionalities often needed in mobile off-road machine applications, such as:
– Functionality to send freely configurable time series data from the machine, such as fuel consumption and engine hours, to the customer's own Azure cloud (Azure IoT Hub).
– Capability exchange files, such as OTA (Over-The-Air) software update packages and production reports, between the Epec 6200 and Azure cloud (Azure Blob storage).
– Possibility to read and adjust control system parameters remotely from Azure cloud.
– Possibility to send Events and alarms to Azure cloud.
– Capability to send commands from Azure cloud to the 6200 device.
– Enabling edge functionality expansions with the customer's own or third-party developed Azure Edge modules as container images.
The robust and proven-in-use Epec 6200 together with Epec Edge solution offers a powerful and unique package optimized for mobile off-road machines connectivity needs globally.
This combination of state-of-the-art technologies has already been chosen by many global industry leading OEM machine manufacturers.
More information about Epec 6200 and Epec Edge Solution
For further information, please contact Epec sales team at sales@epec.fi.
Epec 5050 Control has a new firmware 1.3.0.4
Epec has released a new firmware for 5050 Control Unit. This firmware is based on CODESYS SP13 and includes fixes for known issues. As a new feature, the FW 1.3.0.4 now supports application and firmware update without hardware booting. This new feature enables faster application development. In addition, FW 1.3.0.4 has improved floating point calculation performance.
Epec will update the FW 1.3.0.4 to all Epec E30D5050-XX product codes in production starting from week 43/2021. The customer specific product codes will be updated when agreed with the customer.
For further information, please contact Epec sales team at sales@epec.fi.
Epec SDK 4.3 is now available
Epec has released the latest SDK 4.3 with MultiTool version 7.1. There are many interesting new features in the Epec SDK 4.3, for example, 6000 series RemoteCAN which enables Epec 6000 series products to be used as a CAN bus adapter. Further, the new SDK 4.3 runs cloud operations GlobE and Edge in separate CODESYS application tasks and stabilizes application cycle time.
Please check Epec SDK 4.3 highlights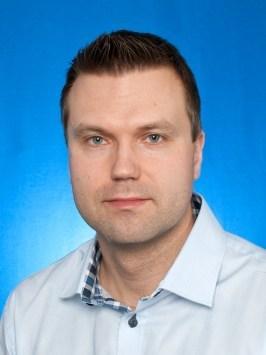 Kari Ahvenlampi
Product Portfolio Manager