Epec has released a new Remote Access Unit (RAU) version with 4G/LTE, WLAN connectivity and GNSS receiver. The wired communication of 6200 has up to six CAN buses and two Ethernets. 6200 RAU has global 4G/LTE band coverage, meaning that the same product can operate globally. Furthermore, 6200 RAU supports fallback to 2G/3G networks. 6200 RAU is freely programmable with CODESYS 3.5 and supports Epec GlobE and GatE IoT services.
Epec 6200 4G/LTE key features:
– Powerful dual/quad core CPU with a graphics unit
– Internal memories up to 32GByte flash, 1GByte DDR SRAM
– 4G/LTE with global bands, fallback to 2G/3G
– GNSS: GPS, GLONASS, BeiDou/Compass, Galileo, QZSS
– WLAN 802.11 a/b/g/n in both Client and Access point modes
– Up to 6 x CAN interfaces
– 2 x Ethernet, USB 2.0, RS-232
– 5 x I/O pins
– 3 programmable status LEDs
– IP67
– CODESYS 3.5 programming
Epec 6200 4G/LTE is available with the following product codes:
– E30M6200-223/223A (Dual core CPU, 2 x CAN, 2xEthernet, 4G/WLAN/GNSS, 4GB flash, CODESYS 3.5, Webvisu) -223A with Epec SIM card
– E30M6200-268 (Quad core CPU, 6 x CAN, 2 x Ethernet, 4G/WLAN/GNSS, 32GB flash, CODESYS 3.5, Webvisu)
– E30M6200-269 (Quad core CPU, 6 x CAN, 2 x Ethernet, 4G/WLAN/GNSS, 32GB flash, internal accelerometer, CODESYS 3.5, Webvisu)
SW version information:
Firmware version: 2.2.15
Runtime version: 1.4.1.2
Documentation:
– Technical manual (ID: MAN000719)
– Programming & Libraries Manual (ID: MAN000538)
Epec releases a new version of SC52 Safety Manual
Due to lost text in .pdf conversion, Epec SC52 Safety Manual previous version 3.0 is missing text in chapter 6.2.3. This is now fixed and released in SC52 Safety Manual version 3.1 (MAN000674).
Release of new Epec SDK 3.7
Epec releases the new SDK 3.7, which can be downloaded from Epec's Extranet.
SDK 3.7 includes, for example, improvements in CODESYS libraries and support for the new product releases.
Check SDK 3.7 highlights.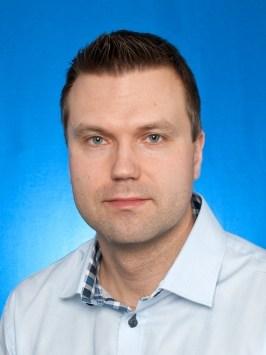 Kari Ahvenlampi
Product Manager, Epec Oy