Epec releases 6505 Display Unit and Epec SDK 3.9
6505 Display Unit
Epec's display product portfolio has increased with a new affordable and versatile 5" HMI. Epec 6505 is a compact, robust and powerful programmable display for various machine applications. Display integration to an Epec based control system is easy due to CODESYS support, Epec MultiTool and Epec PLC libraries. Furthermore, Epec 6505 has the same WVGA resolution as Epec 6107 7" display which makes it easy to use different display sizes in different machine models with a minimum effort.
Epec 6505 Display Unit key features:
– Five inch sensitive capacitive touch screen
– Excellent sunlight readability, 800nits brightness and optical bonding
– WVGA 800 x 480 resolution, 16,7M colours
– i.MX6 Solo CPU running 800MHz, Linux
– Freely programmable with CODESYS Visualization or Qt/C
– Epec MultiTool for configuration, Epec CANmoon for diagnostics
– Epec CANopen stack and Epec PLCopen libraries, for example, for events, parameter handling and SW update
– 2 x CAN, 1 x RS232, 1 x USB 2.0, KL15 input
– Large selection of accessories such as a panel mounting kit and silicone cover
Epec 6505 Release 1. ordering codes:

– E30D6505-020 (CODESYS Visualization)
– E30N6505-020 (Qt/C programmable)
Product SW versions:

– Firmware 1.1.0
Product documentation:

– Operating Manual MAN000731, Ver 1
– Technical Data Sheet MAN000732, Ver 1
Epec 6505 Release 1. accessories:
– Power and data cable, ordering code KW0273
– RAM 1″ mount, ordering code MK0211
– In dash mounting cover, ordering code MK0212
– Connector cover, ordering code MK0213
– Screen protection foil 5pcs, ordering code MN0497
– Silicone cover, black, ordering code MK1145
Release date 12.11.2020.
For further information please contact techsupport@epec.fi
Release of new Epec SDK 3.9
Epec releases the new SDK 3.9, which can be downloaded from Epec's Extranet.
SDK 3.9 main features include support for the new Epec products such as the SL84 Safety Control Unit, coming Epec 6112 Display Unit WLAN variant, added OD back-up functionality for S/E series products, methods for saving RAM memory and a completely new MultiTool file format. Please check Epec SDK 3.9 highlights here.
Epec releases new Firmware and CODESYS Runtime for 6000/X- series products
Epec has released a new Firmware 2.2.19 for Epec 6200, 6107, 6112 and XS6C units.
The new FW includes changes related to, for example, updated Linux components, IP tables, multiple routing tables, WLAN scanning and hidden WLAN networks. The new CODESYS Runtime version is 1.4.2.7. Runtime changes from the previous version 1.4.1.2 are related to camera image and video capture and system parameters.
Production schedule of FW 2.2.19 and RT 1.4.2.7
On the release date 12.11.2020 Epec will update all Epec product codes of E30x61xx, E30x62xx, E30RXS6C and E30MXS6C with the new FW and Runtime in Epec production. The customer specific product codes will be updated when agreed with the customer.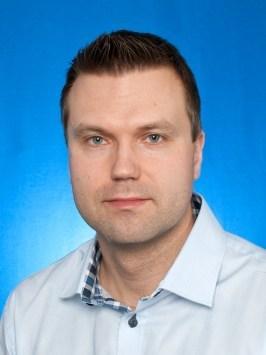 Kari Ahvenlampi
Product Portfolio Manager