According to Berg Insight estimation the global installed base of active off-highway vehicle telematics systems reached 4.4 million units in 2019 and is forecasted to double by 2024 reaching 9.0 million across all segments. Many off-highway equipment manufacturers are developing digitalization and telematics-based solutions and providing value added services such as, remote control, vehicle-to-vehicle communication, over-the-air SW updates and different data exchange and visualizations.
Epec 6000 series HMIs and IoT gateways are versatile and cost-effective products for various telematics use cases. Epec also has several solutions and services for sending and logging machine data to cloud, enabling data-driven decisions and IoT based business models. Epec GlobE® is an IoT platform provided as a service for customers looking for a ready-made back-end/front-end service application enabling fast time-to-market, low investments, and flexible configurations. For customers needing only data pipeline and capability to interact and send data to customer's own Microsoft Azure based cloud environment, Epec has developed a powerful and cost effective Epec 6200 Azure IoT Edge device equipped with the following main features.      
Powerful dual or quad-core iMX6 microprocessor enabling development of customized Edge computing modules
Vast up, 32 GB, built-in non-volatile memory enabling reliable local data storage and buffer to prevent data loss in case of unreliable internet connection.
4G/LTE cellular interface supporting global frequencies and versatile approvals.
Epec's Azure IoT Edge capable solution provides easily configurable interaction between OT-IT systems using Epec MultiTool, with minimum effort and optimized time-to-market. Epec's solution enables the following functionalities, accompanied with a developers guide for using Epec's Azure IoT Edge capable solution including documented APIs. 
Capability to configure the interface and send data to customer's own Azure cloud.
OTA software updates to machines from Azure.
Remote machine parametrization from Azure.
Possibility to send Events and alarms to Azure cloud.
Device commanding from Azure cloud.
Edge functionality expansion with customer's own third-party developed Azure Edge modules.
Epec has a long history in working seamlessly and closely together with customers to find optimal solutions for their IoT use cases. Such an example is the co-operation with Epec's parent company PONSSE who started to develop their end-to-end IoT-solution with the help of Epec's expertise.
PONSSE forest machines continuously collect volumes of data on machine operations and conditions, as well as the state of the forest environment. This data benefits all parties in the wood procurement chain. Ponsse is an integral part of the chain that ensures the efficient flow of wood from forests to mills, while saving raw materials, trees and the terrain remaining in forests. Machine data enables Ponsse to develop even better solutions for Ponsse customers.
As part of the significant investments on digital services, PONSSE selected Microsoft Azure digital services platform and started to develop a new connectivity solution to the forest machines. Main goal was to create a fully managed solution utilizing state of the art services provided by Azure IoT Edge. Solution enables Ponsse to easily manage which data is sent to Azure to provide services for the customer needs and allows advanced data processing in the machine with edge computing for rapid analytics. This is where Epec came into play and developed a cost efficient customized IoT edge device based on Epec's 6200 product for Ponsse.
New connectivity solution is currently in production on selected market areas, covering already a fleet of few hundreds forest machines and growing fast.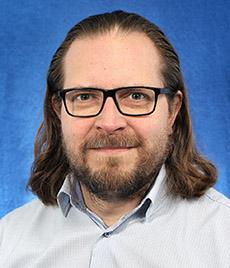 Mikko Hankaniemi
Director, Products