ISOBUS is the commonly used term for the J1939-based ISO standard 11783 which describes CAN-based higher level communication protocols used in mobile machinery in the agricultural sector. The purpose of ISOBUS is to guarantee interoperability between tractors and implements from different manufacturers and enable the use of the same HMI device known as Virtual Terminal for all implements. A typical ISOBUS system consists of Virtual Terminal (VT), Task Controller (TC), Tractor ECU (TECU) and Implement ECU (I-ECU).
Epec ´s main focus with the ISOBUS solution is on the implement control systems' and implement ECU's functionalities. We are offering a complete package for implement control system development. Epec's ISOBUS solution consists of the following products:
Epec ISOBUS and SAE J1939 libraries to enable the ISOBUS communication between implement and tractor.
Epec MultiTool for easy configuration of the implement control system including the ISOBUS communication.
Epec CANMoon application to create and download VT object pool binary together with CODESYS application to ECUs.
Implement ECUs. Product versions, compliant with ISOBUS protocol, available in Epec 3000 series.

Epec ISOBUS Library
The following ISO 11783 standard functionalities are implemented in Epec ISOBUS library:
ISO 11783-3 Datalink layer,
ISO 11783-5 Network management, (*)
ISO 11783-6 Virtual terminal, (VT client **)
ISO 11783-7 Implement messages application layer, (***)
ISO 11783-10 Task controller, (TC client)
ISO 11783-12 Diagnostics services (*)
* mandatory requirements, ** VT versions 2, 3 and 4, *** Excluding Tractor control commands
Epec control system products are well known in the mobile machinery markets for being reliable, flexible, high-performance and easy-to-use. By providing the total ISOBUS compatible control system solution for agriculture implement manufacturers, we can ensure that all the pieces work seamlessly together, which makes the Epec solution the easiest-to-use in the market. With the new ISOBUS solution, Epec will set a new standard for the agricultural machinery industry.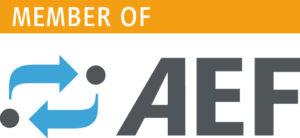 Epec has joined Agricultural Industry Electronics
Foundation – AEF- to participate in the on-going
research and standardization of ISOBUS systems.