Epec signs an agreement with NT Liftec, a market leader in the cost-efficient transportation systems for ports, terminals and a wide range of industries. NT Liftec is a development-oriented company driven by customer needs. The signed agreement covers the development and provision of condition monitoring and a fleet management solution for the Liftec translifters as a service. The solution is developed by using the new Epec GlobE, a customizable IoT platform. NT Liftec provides the Epec GlobE based fleet management service to its customers with their own brand, WiseLinkTM.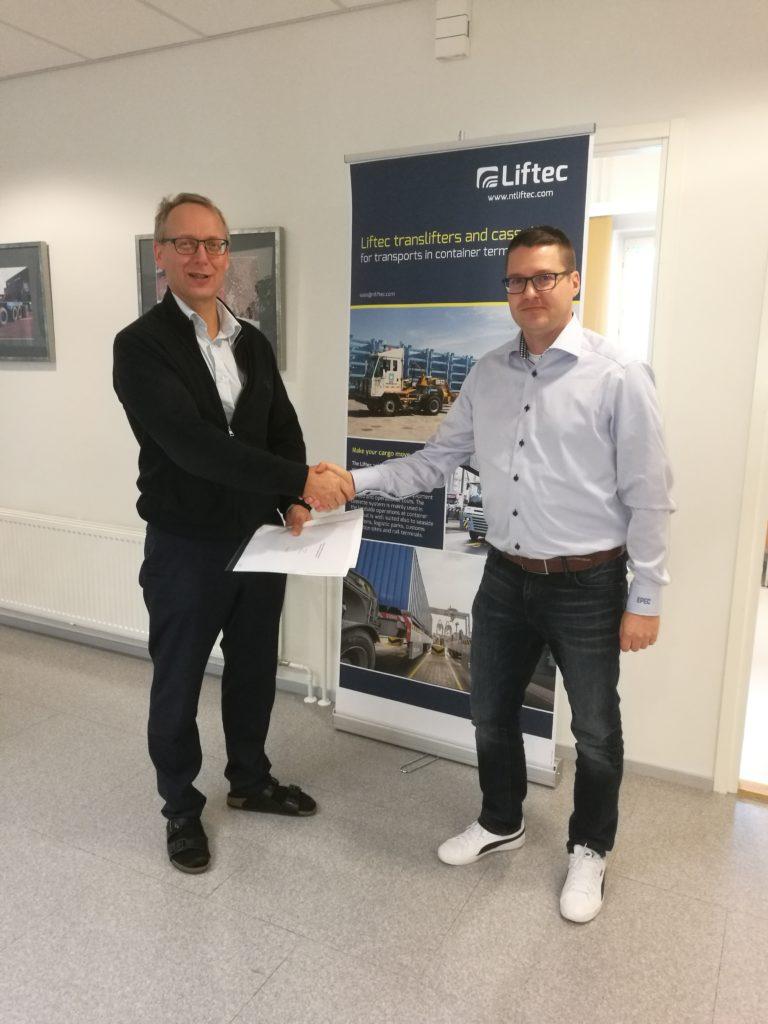 Epec provides also machine control system components for the NT Liftec translifters.
"NT Liftec chose Epec as IoT solution provider, because we have good experiences of their products and they are easy to work with", says Raimo Ukkonen, Development Manager at NT Liftec. "The Epec products are reliable and their new GlobE platform fits our needs perfectly. GlobE also enables us to customize and modify the reports and dashboard views ourselves, ensuring a fast response to the different needs of our customers. Rolling out new machines is easy for us, since Epec provides also the global connectivity as a service, including pre-installed SIM cards in the units. Purchasing a complete solution from one provider really makes sense." – Raimo Ukkonen, NT Liftec.
NT Liftec agreed to work with us as a pilot customer when the new GlobE was still in early development phase. We appreciate the trust and open co-operation during the development phase. The feedback and ideas we got from Mr. Ukkonen and his colleagues were valuable and helped us during the development. Now, as the new GlobE is officially released, we were more than happy to sign a service agreement with them, continuing our successful long-term co-operation, says Marko Takkula, Business Development Manager in charge of Digitalisation Solutions at Epec.