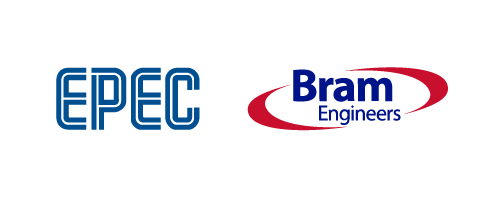 Finnish technology company Epec Oy has acquired the Dutch Bram Engineers B.V. The companies have signed an agreement according to which the company will be acquired by Epec as of 1st November 2023. The background of this acquisition is in a long-term partnership...
read more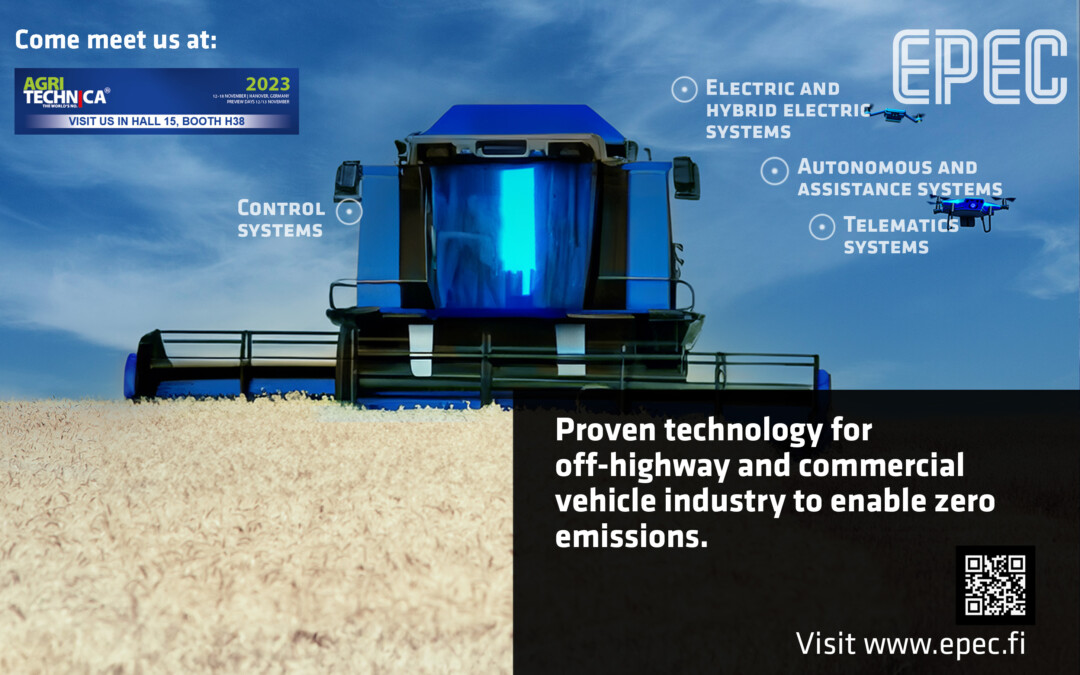 Date: 12.-18.11.2023
Location: Hanover / Germany
Agritechnica is one of the world's largest and most prominent trade fairs for agricultural machinery and equipment. It serves as a platform for showcasing the latest innovations, technologies, and trends in the agricultural sector.
Agritechnica is not only a showcase of the latest agricultural innovations but also an important event for addressing the global challenges facing agriculture, such as food security, sustainability, and efficient resource utilization. It plays a crucial role in shaping the future of farming by bringing together key stakeholders in the agricultural sector.
For more information about the event, go to https://www.agritechnica.com/en/
Tickets & Opening hours
Welcome to Epec stand H38 in Hall 15 to see our offering for mobile machines & commercial vehicles:
Autonomous and assistance systems

Epec is capable to adapt assistant and autonomous solutions to a wide range of mobile machine systems, whether integrating them into new systems or retrofitting them onto existing ones.
With upcoming Epec Core Unit complementing the existing Epec 6200 unit, Epec supports assistance systems up to level 2 autonomy

Electric and hybrid electric systems

Epec Flow for electric driveline design and development
Epec Flow Power Distribution Units distribute the power for the third-party components such as electric motors, battery systems, auxiliary converters, and external chargers reliably and safely making it possible to optimize and automate the power distribution.

Control systems

Epec provides wide range of control system products to support different machine architectures and topologies
Customized products according to customer needs
To find products for example with ISOBUS communication, see control unit comparison table
All Epec products are manufactured according to high standards in Finland in Epec's smart and sustainable factory ESF1

Telematics systems

Telematics solutions to deliver the right data to the right place at the right time
Products with edge calculation enable local data processing enabling optimizing and managing the data amounts

Systems engineering

Epec systems engineering design, develop and integrate all the different systems seamlessly together
Software development

Software is in a key role providing efficient operations and safety
Epec uses simulations, digital twins and model-based design to accelerate the development and to ensure that the solutions incorporate innovation and sustainability
By building machine applications with virtual models, Epec refines algorithms, tests performance, and ensures that each product is well tested before it enters the real world. This iterative approach minimizes risks, accelerates development timelines, and ensures the reliability of Epec's solutions.
Would you like to schedule a meeting, please contact: events@epec.fi