无缝操作,零排放,电气化未来
Epec Flow®解决方案-畅行无忧.
我们展望未来,为您提供的不仅仅是组件,而是全面的系统开发与交付。
我们通观全局,对您的车辆了如指掌,帮助您的作业运行与业务流程畅行无忧。

为非道路与商用车行业提供可靠成熟的技术,助力实现零排放。
Epec Flow是一款用于非道路移动/商用车电动化、可以优化性能、降低成本的全面且可定制的解决方案。
EPEC FLOW®系统
Epec Flow是一款用于非道路移动/商用车电动化、可以优化性能、降低总拥有成本的全面且可定制的解决方案。
Epec Flow解决方案让您可以自由选择来自不同供应商的电动动力总成组件。
• 电动机
• 电池系统
• 逆变器
• 齿轮箱
• ETC.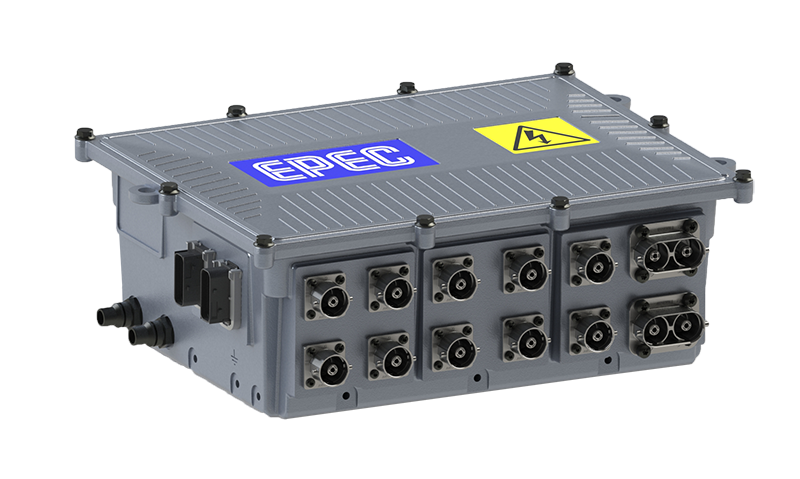 用于连接高压电池、电动机、辅助转换器和外部充电器的主要部件
可与机器控制系统进行通信
可在高压系统中用作电气安全元件
具有功能安全的关键配置
最高可达500A
A main unit for connecting high voltage battery, electric motors, auxiliary converters and external chargers
Communicates with the machine's control system
Works as electric safety element in high voltage system
Functional safety is a key element
Up to 500 A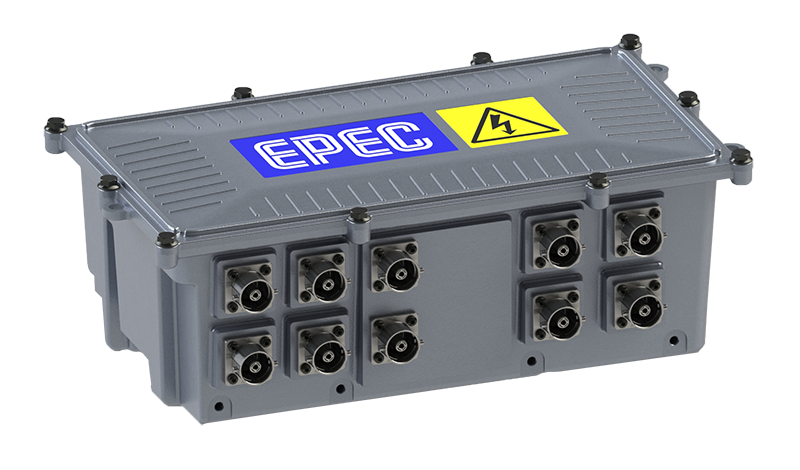 被动式PDU可通过并联来增加系统功率
柴油电力系统仅需使用被动式PDU 即可完成构建。
最高可达500A
Passive PDUs can be connected parallel to increase system power
Diesel electric system can be built with passive PDU's only
Up to 500 A
定制化
通过Epec采购支持可以自由选择来自不同供应商的优化关键组件
适应各类车辆架构和拓扑
Select optimized key components freey from various suppliers and get sourcing support through Epec
Adaptable to different vehicle architectures and topologies
 实现不同系统间的无缝集成
可将液压、热管理和变速箱集成到电动/混合动力总成和控制系统
有助于开发辅助系统和未来技术
Integration of hydraulics, thermal management and gearbox to electric/hybrid powertrain and control system
Enables, for example, developing assistance systems and future technologies
最大优化
优化安全、效率、性能和成本
通过软件更新优化机器。可以持续监控、维护、分析和改进效率和生产力。
车辆级别(能源、动力和热管理)的系统工程和仿真技术
Optimized safety, efficiency, performance and cost
Optimize machine with software updates. Efficiency and productivity can be continuously monitored, maintained, analyzed and improved.
System engineering & simulations at vehicle level (energy, power and thermal management)
可靠性
我们严格遵照高质量标准,为全球 OEM客户提供芬兰制造的可靠硬件:
Proven-in-use hardware manufactured in Finland for global OEM customers according to high-quality standards:
ISO 9001质量证书
ISO 14001环境证书
ISO 27001信息安全管理证书
ISO 45001职业健康与安全证书
IATF 16949汽车质量体系
ISO 9001 Quality certificate
ISO 14001 Environmental certificate
ISO 27001 Information security management
ISO 45001 Occupational health and safety certificate
IATF 16949 Automotive Quality System
专有技术
支持整车测试与验证
功能安全专有技术(IEC 61508和ISO 26262)
Epec拥有与不同行业国际领先OEM长期合作的丰富经验
具有与OEM和主要供应商项目团队无缝集成的项目管理经验
灵活的共同开发与协作
混合动力和电动汽车零部件和子系统的开发与制造
Testing & Validation support for complete vehicle
Functional safety know-how (IEC 61508 & ISO 26262)
Epec has diverse experience based on longterm cooperation with leading international OEMs in different sectors
Project Management with seamless integration to OEM and key suppliers project teams
Flexible co-development & collaboration
Development and manufacturing of components and sub-systems for hybrid and electric vehicle
基于仿真的系统工程
软件竞争力是未来电动和混合动力机器研发成功与否的关键要素
支持敏捷软件开发的车辆级别仿真(能量、动力和热管理)
根据V-model完成完整的软件开发
车辆技术规范到整车测试全流程
软件和机电一体化驱动方法

Software competence is a key element of successful R&D of future electric and hybrid machines​

Simulations

at

vehicle

level

(energy,

power

and

thermal

management)

​ enable agile SW development
Complete SW development is done according to V-model
From vehicle technical specification to full vehicle testing
Software and mechatronics driven approach
Epec 拥有与不同行业国际领先OEM长期合作的丰富经验。
公司综合实力雄厚,不仅提供可靠、创新的产品与服务,还对整机与新技术有全面深刻的理解与认知,具有大量丰富的各类应用场景和作业环境的项目管理和服务经验。
PONSSE EV1是一款纯电力驱动的概念运输车。PONSSE EV1采用先进的Epec Flow电气化系统进行驱动,成功实现了现代林业保护林业与提高林业生产力的双重目标。
By submitting this form you consent Epec to store and process the information submitted.