Epec SL84控制器
Epec SL84 控制器是一款通用型控制器,通常用于执行机器的安全防护功能,例如用于预防意外的机器运动或出于安全考虑的停止功能。控制器的功能性安全性能均已获得认证,分别是IEC 13849-1:2015 的 PLd/CAT2安全级别,和 IEC 61508:2010 与 IEC 62061:2005 的 SIL2安全级别。
SL84 采用最新的32位多核锁步安全CPU和应用程序内存保护安全技术。
控制器配备有全铝制密闭外壳和LEAVYSEAL 连接器,提供IP69k 防护等级、可抵御100G的冲击和振动,并具有出色的EMI/EMC 性能,是一款专为极端苛刻作业环境而设计的产品。
为了方便用户使用Epec SL84控制器,Epec还提供了一套预认证安全应用程序库和SW工具,帮助用户加速机器投放市场的时间。
SL84 is a general purpose controller intended for typical machine safety functions, for example prevention of unexpected
movement or safety related stop-function. The unit is functional safety certified * up to performance level PLd Cat. 2 according
to IEC 13849-1:2015 and SIL 2 according to IEC 61508:2010 and IEC 62061:2005.
SL84 is utilizing up-to-date safety technology with32-bit multi-core lockstep safety CPU and memory protection for the application. The unit is designed for extreme environments, the full aluminum enclosure and LEAVYSEAL connectors
grants IP69k protection rating, shocks and vibrations up to 100G and excellent EMI / EMC performance.
Together with SL84 controller Epec offers a set of pre-certified safety libraries and SW tools to optimize customers machine time to market.
Safety performance up to SIL2 (IEC 61508:2010 and IEC 62061:2005) and PL d Cat. 2 (ISO 13849-1:2015), as a stand-alone controller *
Processor: 32 bit multicore CPU with lock-step and memory protection
Flash memory: 8 Mbyte
RAM: 512 kbyte
Non- volatile RAM 16kbyte
PLCopen application size: up to 1,8 Mbyte
CAN: 2
CAN wake-up
I/O: 69 (35 inputs + 34 outputs)
26 GND pins
IP class: IP69k
Temperature range: -40 … + 85 °C
-40 … +185 °F
Connectors: 1 x LEAVYSEAL 21 pins + 2 x LEAVYSEAL 46 pins
CODESYS version: 3.5 SP10
CODESYS V3 Safety SIL 2 programming
Supported CAN protocols: CANopen, CANopen Safety, SAEJ1939
CANopen Safety protocol for safety-related communication according to EN50325-5
Extensive set of pre-certified PLCopen libraries for safety related applications
Three-colored diagnostic LED for quick status check and fault detection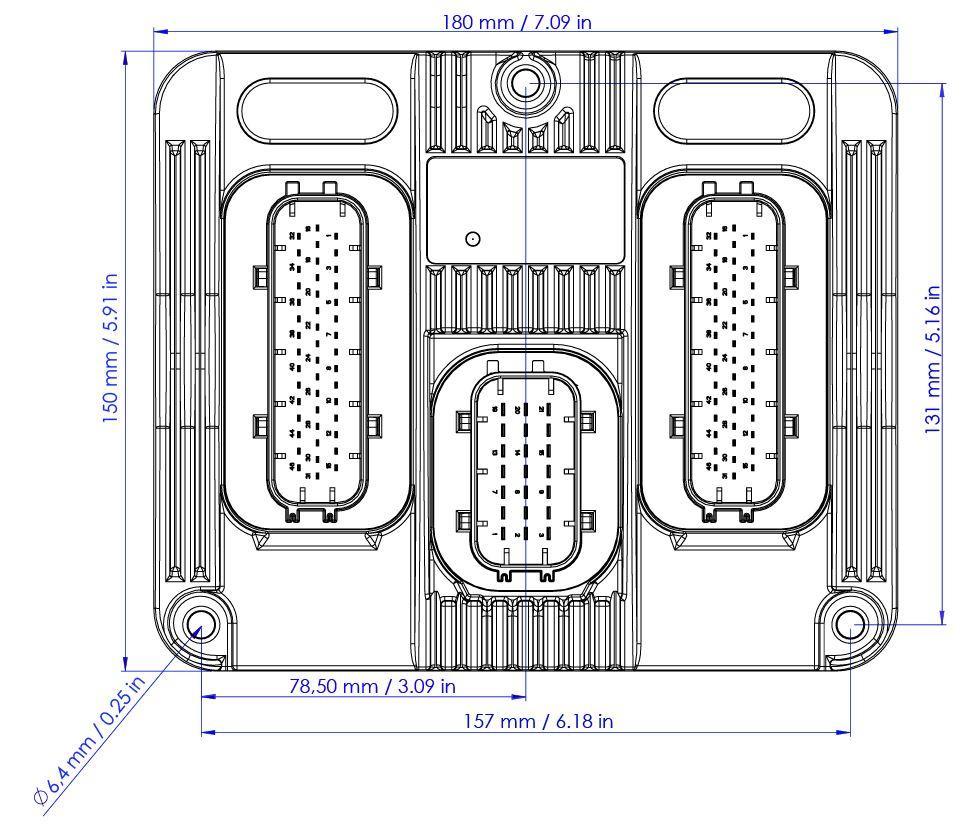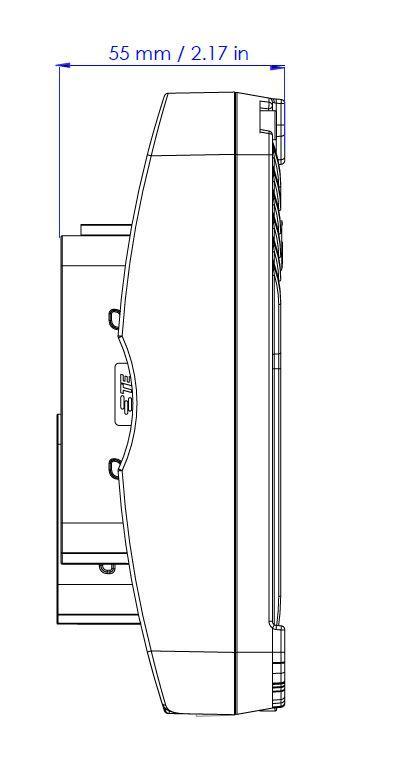 Symbol / Name
Explanation
CE
This product complies with the requirements set in the CE Standard.
E17
This product is certified with normal automotive (E17) EMC (electromagnetic compatibility) standards.
RoHS2
This product complies with the RoHS directive (The Restriction of the use of certain Hazardous Substances in Electrical and Electronic Equipment).
EU declaration of conformity
This device is in compliance with Directive 2014/53/EU.
EpecSL84DeclarationOfConformity
Functional Safety Certification
TÜV SÜD Certification and EC-Type examination no. Z10 18 03 03772 001EN
ISO 13849:2015 Up to PL d Cat 2
EN IEC 61508:2010 Up to SIL 2
IEC 62061 Up to SIL 2
Certification also includes yearly Epec factory inspection
Ordering code
E30FSL84-022 (unpainted)
E30FSL84-020 (painted)
Technical Manual
MAN000728
MAN000728
Safety Manual
MAN000730
MAN000730
CAN
2
2
5 V REF
2
2
PWM / DO / CM 3 A

20
20
DO / CM 5 A
4
4
DO 3 A
8
8
DO (GND) 3 A
2
2
AI/DI
(0-5 V / 0-22 mA configurable by software)
15
15
PI/DI (rising threshold 3,3 V, falling threshold 1,7 V)
10
10
PI/DI (threshold 2,6 V)
6
6
DI pins for defining communication parameters
PI/DI (threshold 2,6 V)
4
4
CODESYS version
3.5 SP10
3.5 SP10
纯正芬兰科技典范
芬兰测试,芬兰设计,芬兰制造.
Epec 控制系统百分比芬兰制造。
我们是一家专业提供控制系统和信息系统解决方案的供应商,我们的产品可以应对各类极端的作业环境。
 Epec用户至上的团队与流程能够满足大型国际客户的需求