Ensure cost-efficient connectivity with Epec's global cellular connectivity service
Getting a SIM from a separate service provider and installing and configuring them to work correctly in different areas is a time consuming and exhausting task. We want to simplify things by offering you a global cellular connectivity service that includes pre-installed global SIM cards. You only pay for the used data transfer and you also get a web portal to monitor and diagnose all the SIM cards on the field.
Global SIMs cover the colored areas, grey areas are not covered: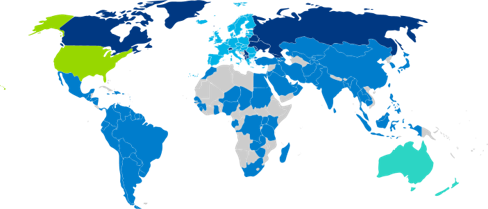 what?
Epec Connectivity service includes:
Robust industrial grade SIM cards for increased lifetime
A web portal to monitor your SIM cards, their connectivity status and data usage
Flexible global data subscriptions
why?
Global SIM cards are pre-installed in the units → Connectivity service simplifies the process of rolling out new machines and delivering spare parts
Subscriptions are flexible pay-per-use type → This optimizes the
data transfer costs at all times
Web portal allows you to check and diagnose the connectivity status
and monitor data usage
Tele2 web portal allows you to monitor and diagnose connectivity: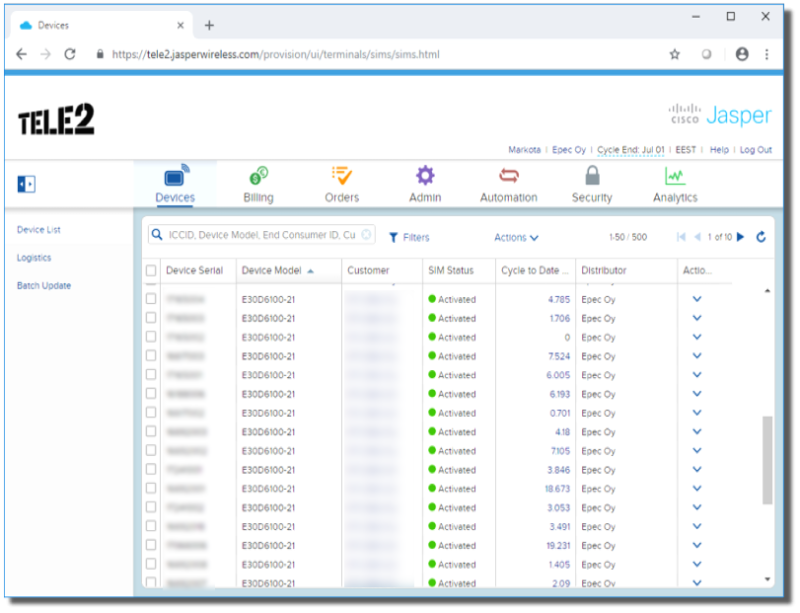 FINNISH KNOWLEDGE
tested, designed and produced in finland.
Epec control systems are made 100% in Finland. We are a control system expert, specializing in intelligent control systems and information systems for even the most demanding conditions. Epec's organization and processes have been fine tuned to cooperate with large international customers.