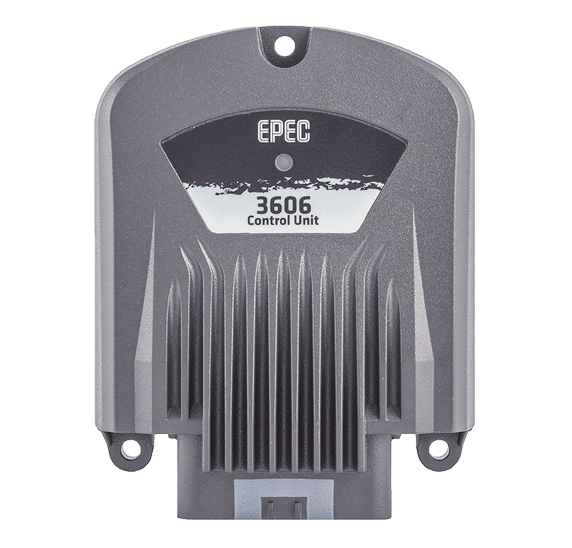 Small but mighty, in a nifty housing. Epec 3606 Control Unit is an extremely compact, powerful and robust multifunction controller.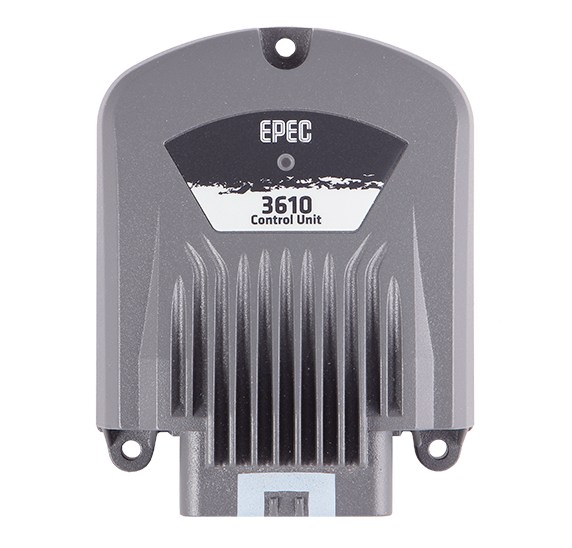 Need an accelerometer and a high-side current measurement? Epec 3610 can also include an RS-232 communication and an option for accurate Pt1000 measurement.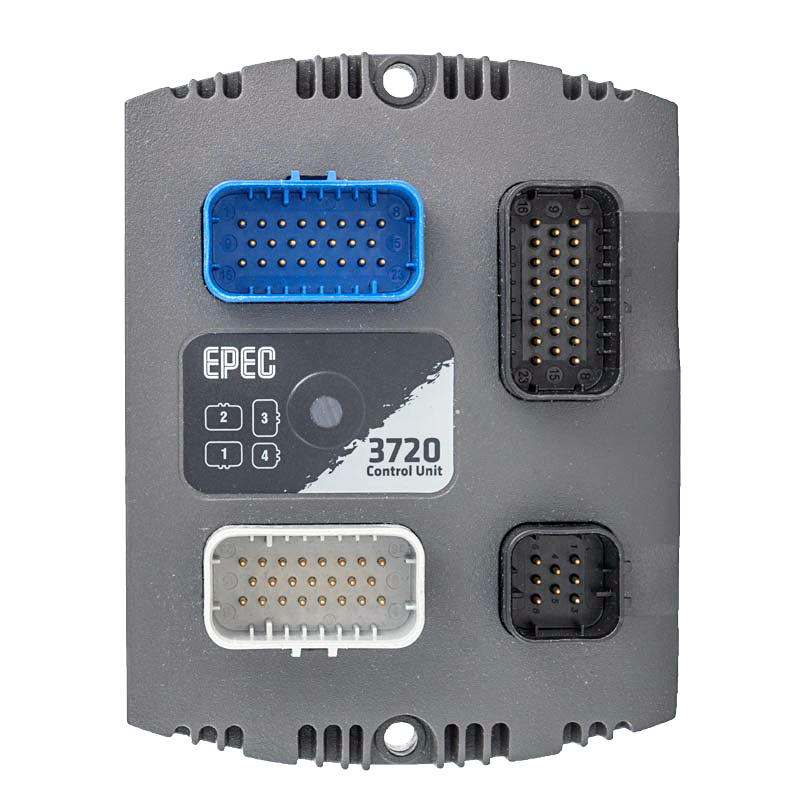 Want a possibility to to connect 10 propo valve pairs? Epec 3720 control unit is specially optimized for hydraulic actuator control with a high amount of PWM outputs and feedback pins.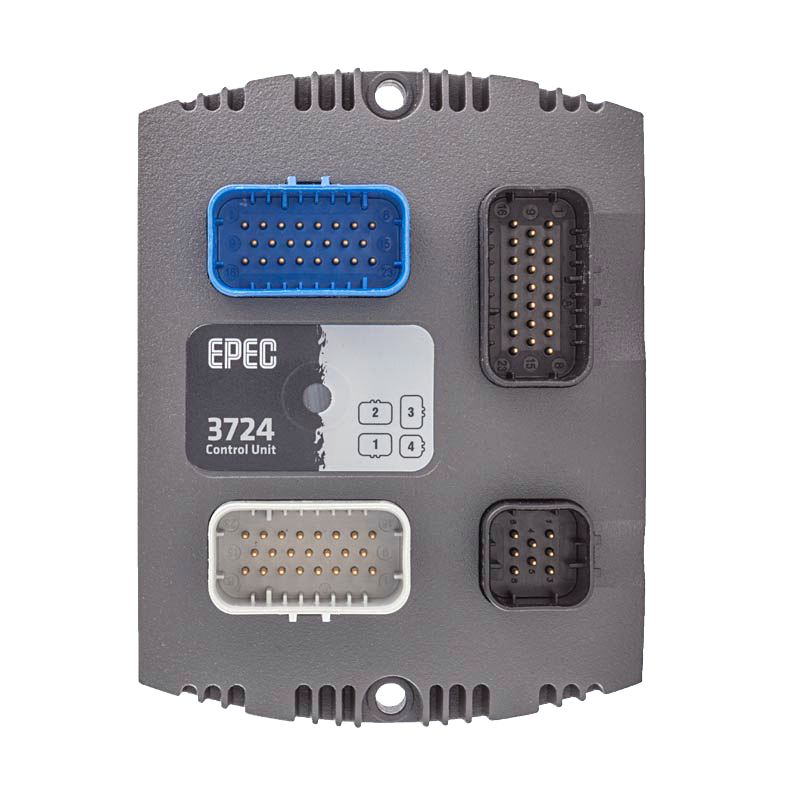 Epec 3724 Control Unit is an all-time favourite that comes  in rugged proven-in-use aluminum housing. With its 24 inputs and 28 outputs it positions itself right between our small and large I/O products.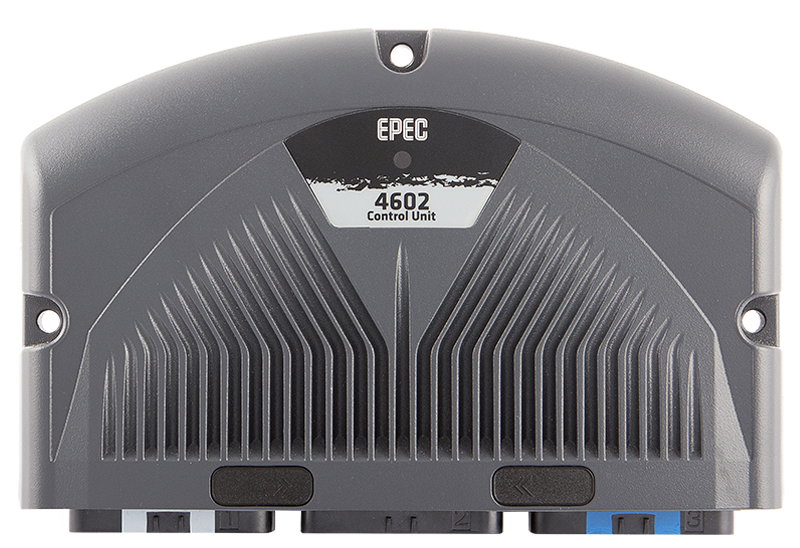 Slim, stylish and comprehensive. Epec 4602 Control Unit has the biggest amount of I/O pins in Epec products, 44 inputs and 24 outputs.
So sleek and versatile! Epec 5050 Control Unit has a large amount of memory, programmable I/Os and also an Ethernet connection. A real jack-of-all-trades!
FUNCTIONAL SAFETY PRODUCTS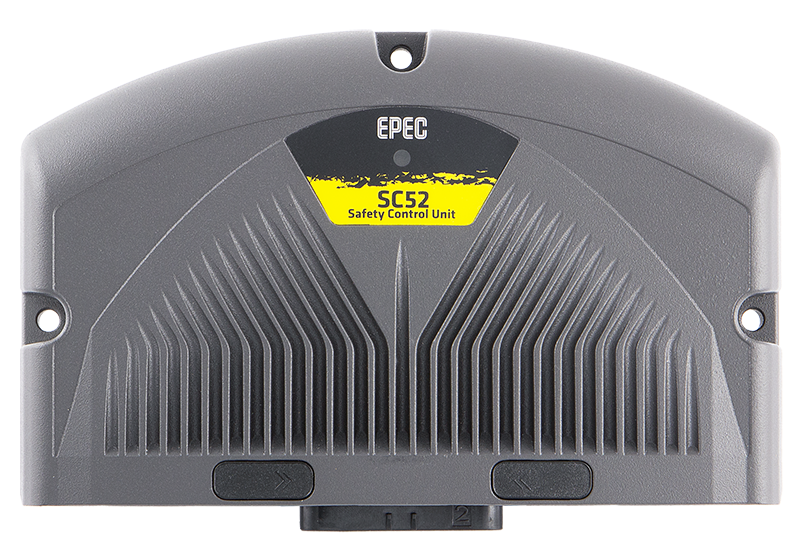 Epec SC52 Safety Control Unit is up to SIL2 and Pld/CAT3 level state-of-the-art controller for safety-related systems in mobile machinery. SC52 offers a flexible solution for software-based safety function implementation.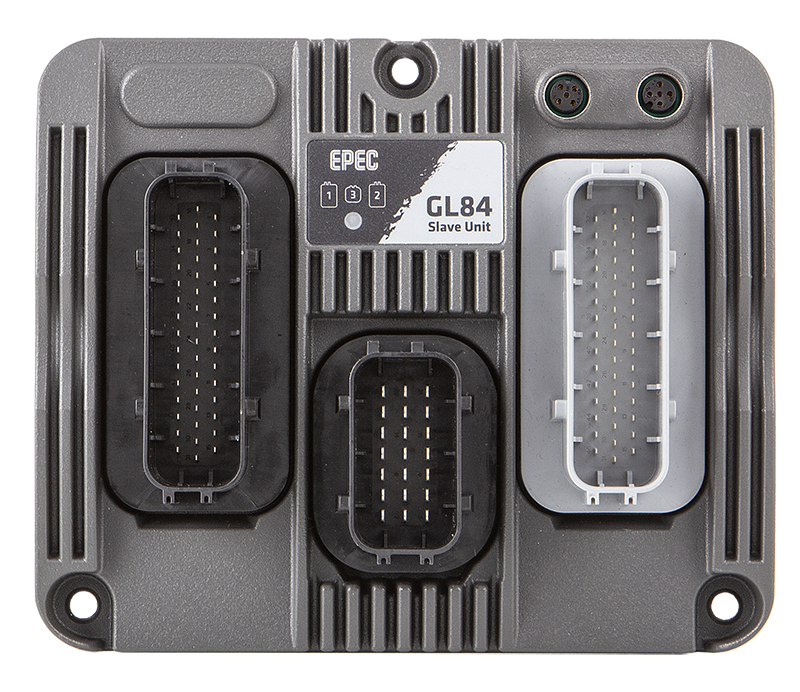 The best slave product there is! Epec GL84 Slave Unit has a large amount of I/O in a compact housing, super fast cycle time and a completely new housing and connector solution. GL84 includes a whopping 27 GNDs for sensors and actuators.
PRODUCT COMPARISON TABLES
Confused about which control unit suits your needs? Click here to see a side-by-side summary of each unit type's technical features and I/O amounts!
Confused about which IoT or display unit suits your needs? Click here to see a side-by-side summary of each unit type's technical features and I/O amounts!
EMBEDDED DISPLAYS and IoT GATEWAYS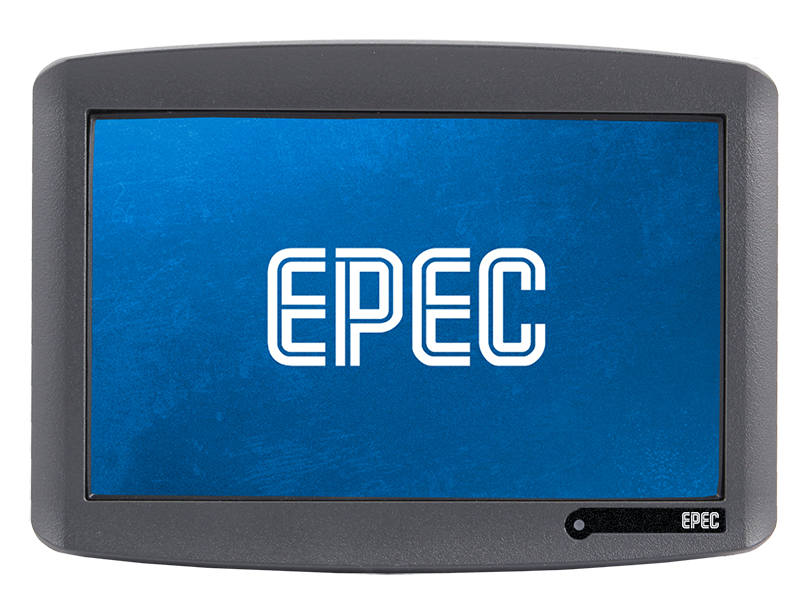 Display that enables a remote connectivity? Yes! Epec 6107 with 7″ resistive touch screen is compact, yet big enough to fit many purposes. We can even help you design user-oriented UI that makes the machine's controlling and updating quick and easy.
Want top of the notch 12,1″ display for your machine? Check out Epec 6112 display unit with capacitive 1024 x 768 resolution touch screen. With a remote connectivity, of course!
Get connected with your machines on the field! Epec 6200 Remote Access Unit enables versatile remote possibilities.
Custom products for
your needs
Didn't find what you were looking for? Did you know that we also make customized products according to your specific needs.
Contact us for more information.